Written by System Administrator, Dec 2023
In 2020, a new acronym began trending: NFT.
What simply appeared to be an addition to our existing online vocabulary of LOL, ICYMI and OMG, has instead helped skyrocket contemporary art auctions to an all-time high of $2.7 billion over the past year. So, what do these three letters mean, and why are they causing so much hype?
NFT stands for Non-Fungible Token. It's a cryptocurrency term representing a unique and irreplaceable unit of data stored on a public digital ledger, also known as a blockchain. The data stored inside the NFT holds value in the same ways tangible art and real estate are seen as value-holding investments. However, instead of receiving a painting to display in your living room, the NFT buyer gets a digital file.
NFTs have been described as a new way to trade digital collectibles including images and videos. They've expanded to include other musings, too, like the first ever Twitter post which sold as an NFT for $3.8 million in March 2021, or a clip of basketball player LeBron James which sold for $200,000.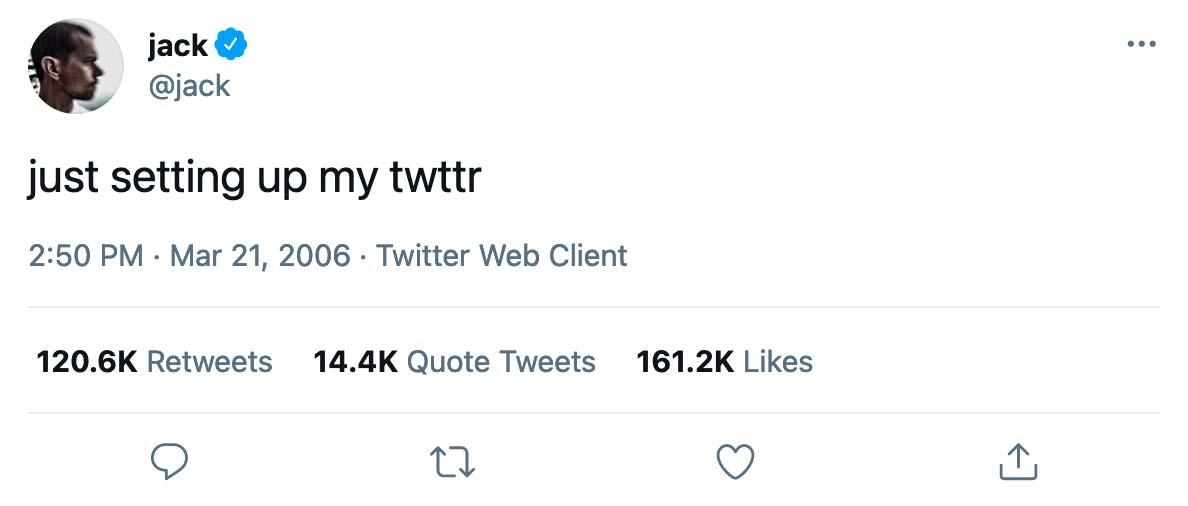 Twitter CEO Jack Dorsey sold his first tweet as an NFT. Image: Live Auctioneers.
We know what you're thinking; why would something like a post on social media, which can be so easily accessed, viewed and screenshot online, be worth millions?
Saving a picture of the Mona Lisa from Google does not mean you have ownership rights of Leonardo da Vinci's artwork. The writers at Medium explained the same concept can be applied to NFTs. Because of the one-of-a-kind data embedded in the digital file—which could include an artist's signature, for example—a JPEG screenshot of the Mona Lisa will be instantly recognisable as a fake, since the file won't hold the same information as the NFT. The data in the NFT acts as a certificate of authenticity.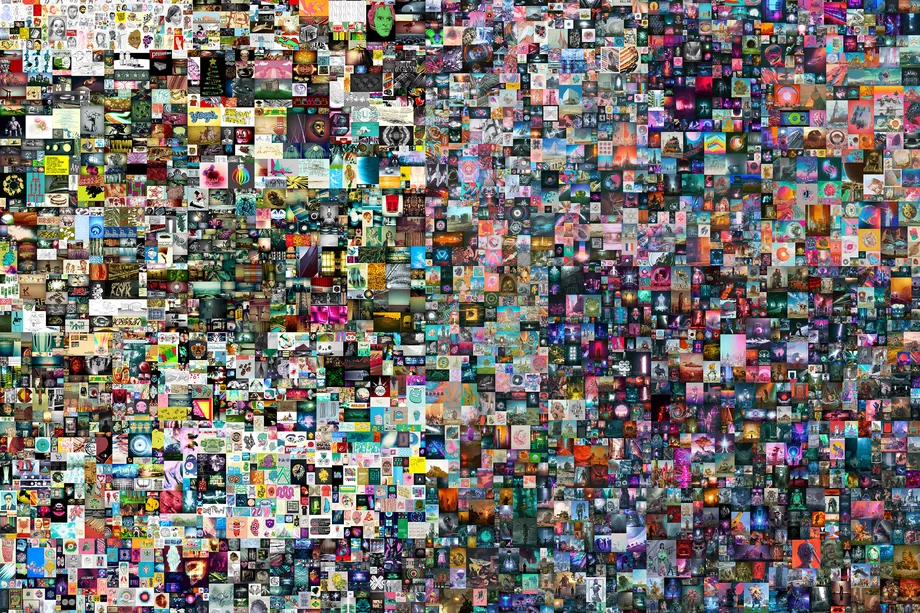 American digital artist Beeple sold his work Everydays: The First 5000 Days as an NFT for $69 million—the third highest sale for any work by a living artist. Before this sale, the most Beeple sold a print for was $100. Image: Verge.
Part of the NFT appeal is its digital nature. Contemporary art, especially, is becoming increasingly digital. NFTs can be bought and sold by a wider audience thanks to the globalisation of the world wide web, giving emerging artists a platform to sell digital art that there otherwise might not be much of a market for.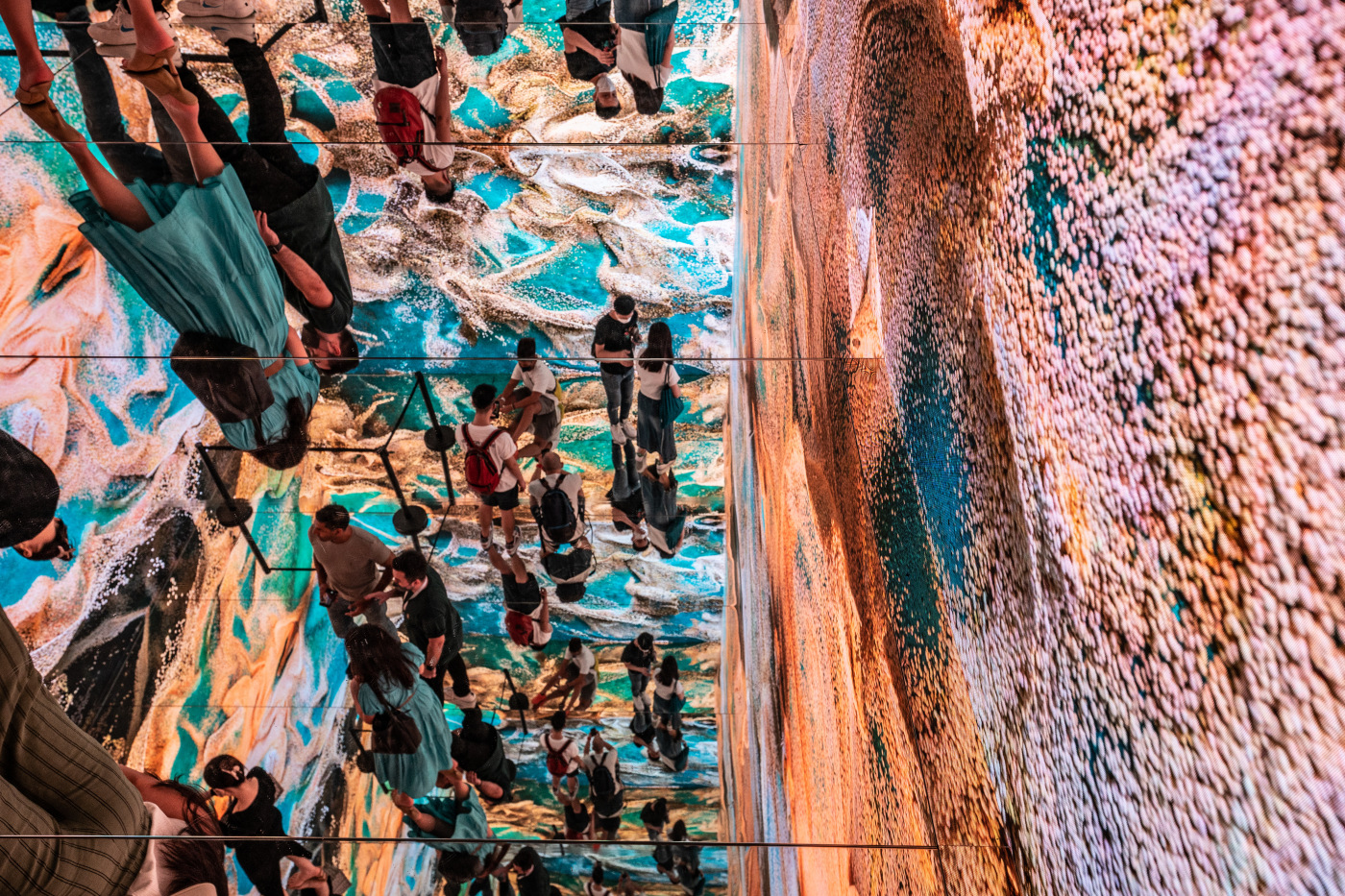 An installation by Refik Anadol at the Digital Art Fair Asia. Image: Mashable.
This is precisely the premise behind the first ever Digital Art Fair Asia. It was held in Hong Kong between September 30-October 17. Multidisciplinary artists like photographers, painters and urban graffiti artists delved into the digital and presented their works in a series of immersive and NFT art exhibitions and events.
NFTs encourage innovation in art, and have revived a digital art market that gets lost among social media. Whether NFTs will fall out of favour remains to be seen, but they're definitely still sticking around for now.
Disclaimer - This blog post is not financial advice. Please speak to your financial advisor to determine if selling or buying NFTs is right for you.