Written by System Administrator, Dec 2023
A viral petition is calling on the ABC and SBS to implement dedicated arts and culture segments in their daily programming.
In the media's standard catalogue of news, sport and COVID-19 press conferences, daily arts updates "would create a powerful boost to arts industries and will deliver a critical change in the role culture plays in our daily lives", says Broadcaster and Arts Hub Deputy Editor, Richard Watts.
At the time of writing, the petition, titled ARTS are NEWSworthy, has gained over 11,000 signatures—just over a fifth of the target. Notable supporters have included Archibald Prize 2018 winner Yvette Coppersmith, and singer-songwriter Missy Higgins.
"Imagine a world where every night at the end of the news, they have a little segment that updated us all on some amazing new artwork that was created that day in the local community, or previewed an inspiring exhibition, or showcased a beautiful new mural or sculpture that had gotten people talking", wrote Missy in an Instagram post. "Especially in times like these, when every artist is seriously struggling to find an outlet for their work, this could be life-changing. Not to mention a bit of colour and nourishment for our souls."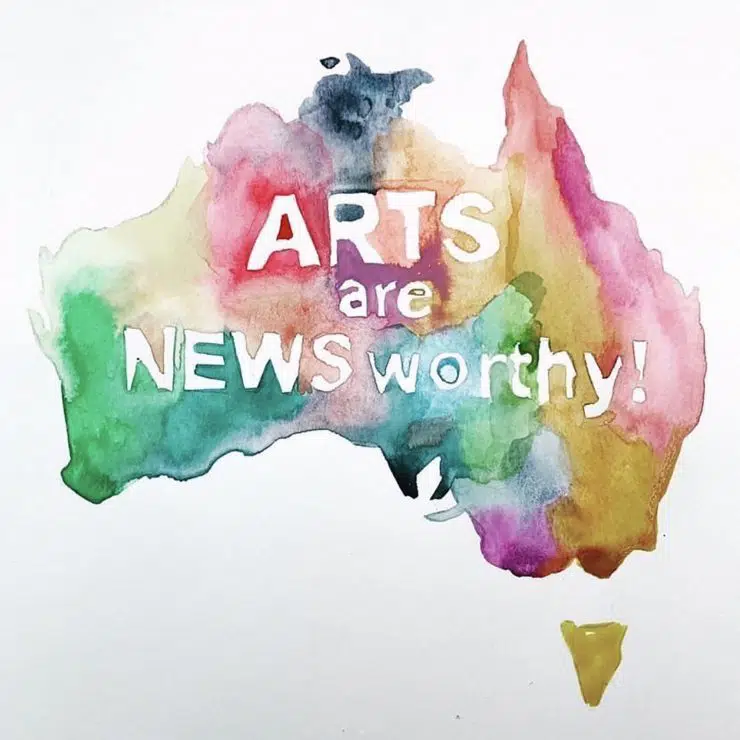 This artwork by Tai Snaith has been seen all over social media. Source: A Rich Life.
The campaign was started by three Melbourne-based artists: Nina Sanadze, Mia Salsjö and Tai Snaith.
"Like sport, the arts are an inspiration to all. We want the arts to be visible in a time that needs to see creativity more than ever", said the trio.
It appears that many people share their sentiments.
Petition signee Kellie Cunnington exclaimed, "It's well overdue!" while Karen Koch wrote, "I am a teacher of the arts and it's time my students felt valued."
If this is a cause you'd like to support, you can sign the petition at Change.org or go to the campaign's official website for more information.