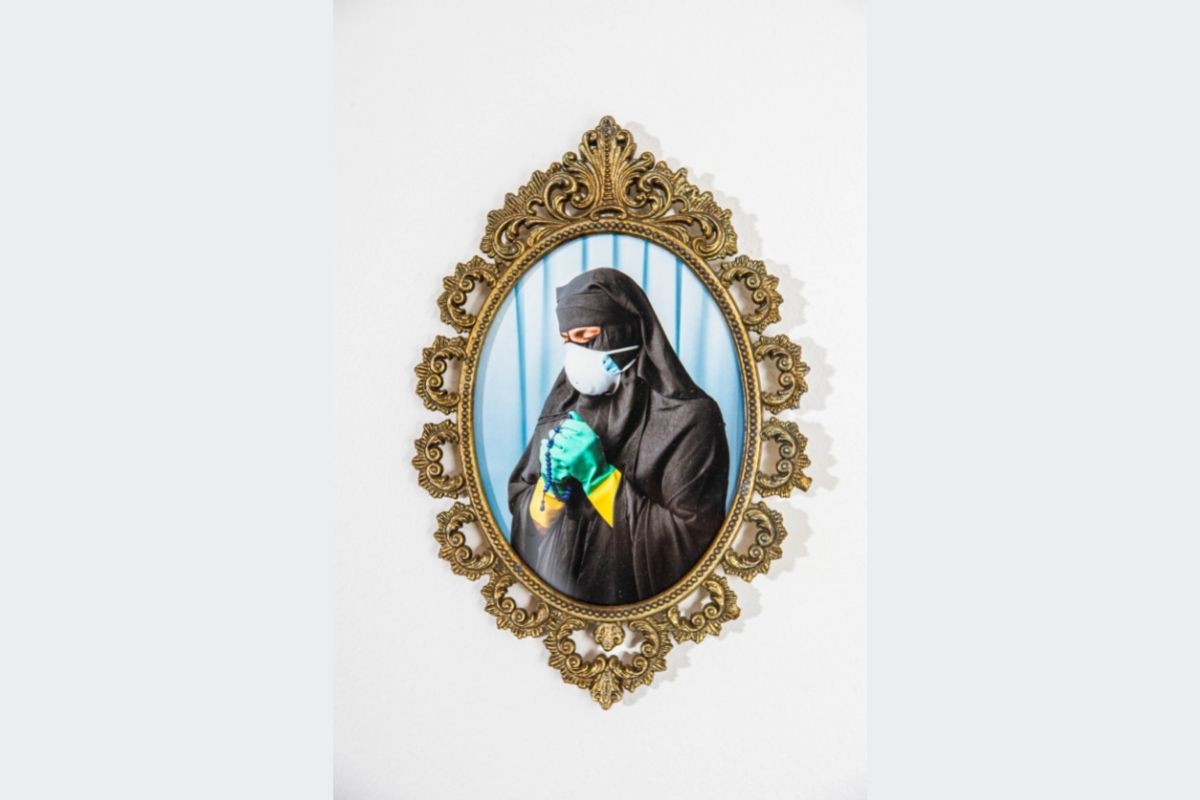 Written by System Administrator, Dec 2023
In a 2017 interview, Australian-Egyptian artist Suzi Elhafez describes Islamic art as having the influence "to build cultural bridges in order to diversify an open and accessible dialogue of inclusion and understanding."
Indeed, art plays a function beyond decorative or historical appreciation. It weaves into the public's understanding of Muslim identities and Islamic art.
Hence, the importance of art prizes. They enable shortlisted artists to connect with an again greater visibility among the eyes of the curators, academics, art aficionados, and the general public. In this way, they also make art more accessible, for they give artists at any stage of their career an opportunity to showcase their work.
Art prizes further enhance the creative landscape by mapping its current state, helping to shine a light on the infinite pluralism of Muslim artists while also challenging preconceived ideas of what Islamic art is and what it should look like. Ayman Kaake, a Lebanese-born Australian Muslim photographic artist and cinematographer, says, "As a Muslim artist, I feel responsible for helping to grow and develop contemporary art."
Australian Muslim Artists (AMA) has been paramount in this. Inaugurated in 2015 by the Islamic Museum of Australia, this initiative includes a three-month long physical and online exhibition featuring all shortlisted artists. A $10,000 acquisitive art prize for the winning recipient was added in 2019, with the support of La Trobe University. Ayman believes this initiative fosters a nuanced and realistic understanding of what it means to be an Australian Muslim today.
There's no binding conceptual theme; artists merely need to demonstrate a Muslim or Islamic art connection. For this reason, it's open to Muslim and non-Muslim artists at all career stages across Australia. Past entrants have included recent migrants, second and third-generation Australians, as well as Indigenous Australians. Ayman Kaake was one of them.
He says that Australian Muslim Artists, as well as the Museum overall, creates a space for critical reflection and personal learning that are integral into this pratice. "I'm humbled that the Islamic Museum of Australia has such faith in my art, and that they have shown incredible commitment to supporting young Australian Muslim artists", beams Ayman.
Ayman Kaake in his studio. Photo: supplied.

Ayman was a shortlisted finalist in the Australian Muslim Artists 2020 exhibition. His inkjet print, Lockdown_Not_Lockup, sought to shed light on the blackout that hides domestic violence around the world - especially violence against women - and shows how important it is that men speak up about this issue.
Lockdown_Not_Lockup, (2020). Photo: Islamic Museum of Australia.

For the third consecutive year, the IMA is working is partnership with La Trobe University in Victoria and acknowledges their generous sponsorship of the Australian Muslim Artists Art Prize. This collaboration in borne out of a mutual commitment to strengthening cultural awareness and social inclusion through education, research and the arts.
"Early in my career, my biggest challenge was drawing an audience to my work", says Ayman. "After being shortlisted for the Australian Muslim Artists Art Prize, I now feel more confident about engaging in the future of contemporary art."
I encourage all artists to apply to AMA 2021." He continues, "It allows you to showcase work in a prestigious museum, expand your audience, create a connection with other artists and the prize is $10,000 - so why not enter?"
Applications for Australian Muslim Artists 2021 close on Wednesday, 30 June at 11:59pm. For more information and to apply, visit the Islamic Museum of Australia website. Continue staying up to date with us on Facebook, Instagram and LinkedIn.
Check out Ayman Kaake's portfolio and follow him on Instagram.