Written by System Administrator, Dec 2023
According to Google Trends, global hits on the search term 'LinkedIn' have increased more than 60 percent in the last 10 years. Once seen as the outlier 'Bizarro' version of Facebook, LinkedIn has become a reputable platform for networking and discovering new opportunities.
It's especially valuable for businesses: LinkedIn is 277% more effective at generating leads than Facebook and Twitter. A reach like this is especially important for artists, where they can share their work beyond an art gallery's walls. It's no wonder some professionals believe LinkedIn is necessary for creatives. Tusif Ahmad, a self-taught papercutting artist based in Kwinana, Western Australia, is an avid LinkedIn user—so we wanted you to hear it straight from the practitioner himself!
Tusif Ahmad is a Pakistani-Australian self-taught papercutting artist. He formally studied visual arts at the Rawalpindi Arts Council in Pakistan, and began exclusively papercutting two years after migrating to Australia in 2006. Tusif seeks to build bridges of cross-cultural understanding through his art by helping to dispel misconceptions about the Islamic faith. He says, "it's not just about selling a piece of art; it's about sharing something beautiful, making a connection, and leaving a positive mark on the world."
NB: Tusif, thanks for speaking with me today. For many years, the website has been associated with the corporate world or big business magnates. But now, we're seeing a lot of artists creating profiles and sharing their work. Can you tell me what drove you to sign up to LinkedIn?
TA: You are right. Other social networks such as Facebook and Instagram were good, but they didn't have much reach, so I decided to try LinkedIn.
NB: Why do you think LinkedIn is a good tool for artists?
TA: The one thing I noticed about LinkedIn is that, since it's focused around business and professional life, the users are much more serious, and therefore appreciate the art in a different way.
NB: In what ways do you like to use LinkedIn? Do you actively search for new connections?
TA: I post finished work most of time. My pieces tend to take quite a long time, and I mostly focus on working on them instead of getting photos and videos. As more and more people see my posts, I receive many requests and messages and form connections with people through that.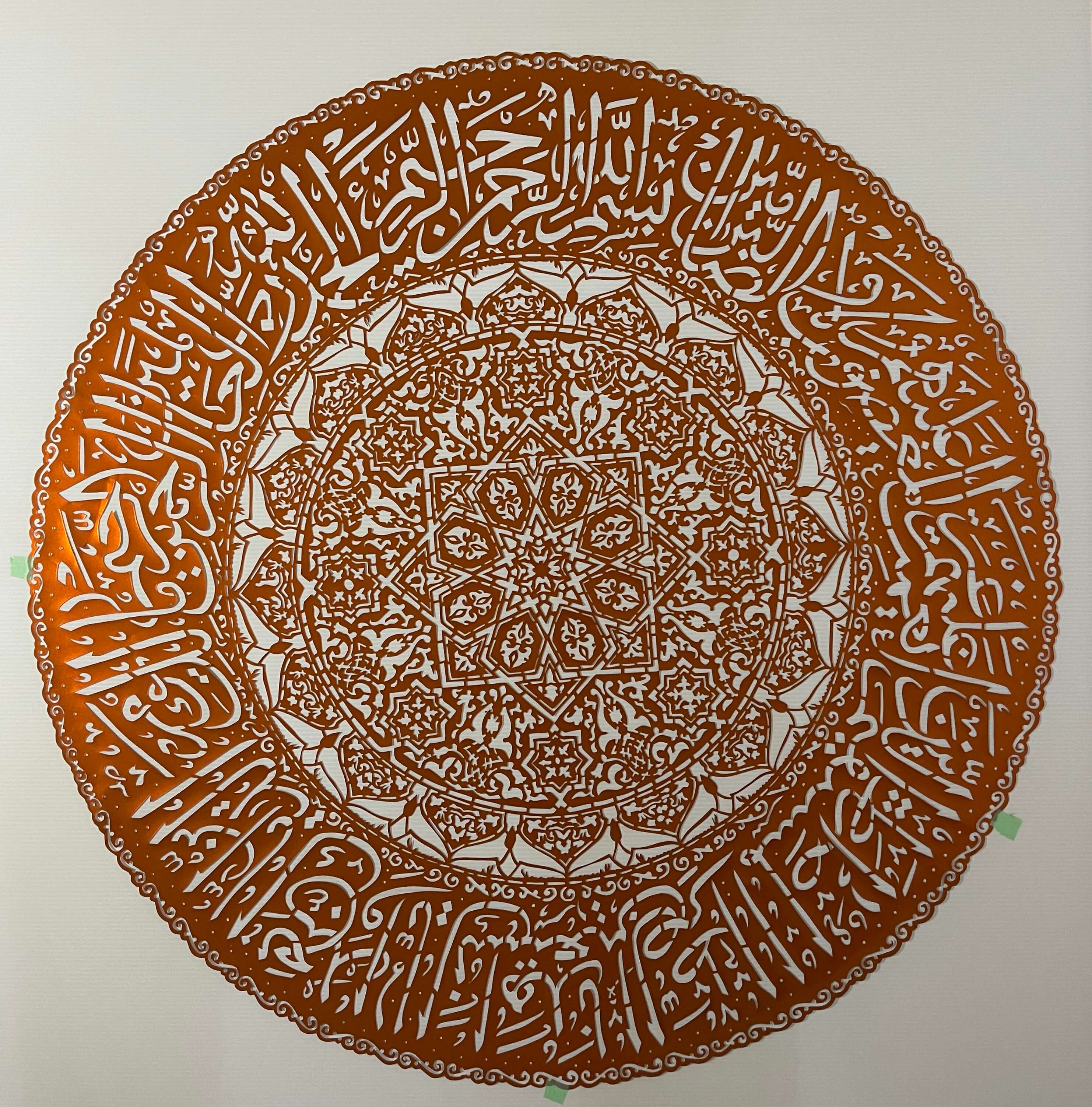 NB: LinkedIn offers many customisable features, like being able to upload images of your work, a profile header, and it enables you to be contacted directly via private messaging. Do you think LinkedIn will ever fully replace an artist's own personal website?
TA: I personally don't think personal websites should be replaced by LinkedIn profiles. Every artist has their own style, and an individual website can help to really portray their individuality. I don't think this would be easily achievable through LinkedIn.
NB: Can you tell me about an exciting creative or professional opportunity that came your way through LinkedIn?
TA: Some Islamic schools invited me to arrange papercutting workshops for their students.
NB: What is some advice you'd like to give to artists who may be considering making a LinkedIn account? How can they make their profile stand out?
TA: First of all, artists should focus on their art. It's not commonly seen, so people are immediately interested when art pops up on their feed.
Post continuously. It's important to keep people interested and engaged.
Earnestly reply to each comment, answering questions and the like.
Share your posts in different LinkedIn groups as well!
All images courtesy of the artist.