Written by System Administrator, Dec 2023
John Brack was an outstanding Australian artist of the 20th century.
Brack had a blunt way of painting the honest banality of post-war Melbourne suburbia. In what has now become his recognisable style of caustic realism undercut with dry, sardonic humour, Brack captured the starkness, monotony and alienation between people and place from the 1950s onwards.
John Brack was born on 10 May 1920 in what was working-class Carlton, an inner-city suburb of Melbourne. He had grown up "without pictures and without music", but developed a strong interest in poetry and prose after exploring the State Library of Victoria. At one point, he aspired to become a poet himself. It wasn't until he saw a reproduction of Vincent van Gogh's Night Cafe that he was impelled to experiment with visual art.
Brack enrolled in evening art classes at the National Gallery School, attending from 1938-1940. After a brief stint of army service during World War II, he returned to art school full-time until 1949. He went on to work as an assistant framer at the National Gallery of Victoria until 1951. Two years later, his artwork The barber's shop became his first piece acquired by a public institution.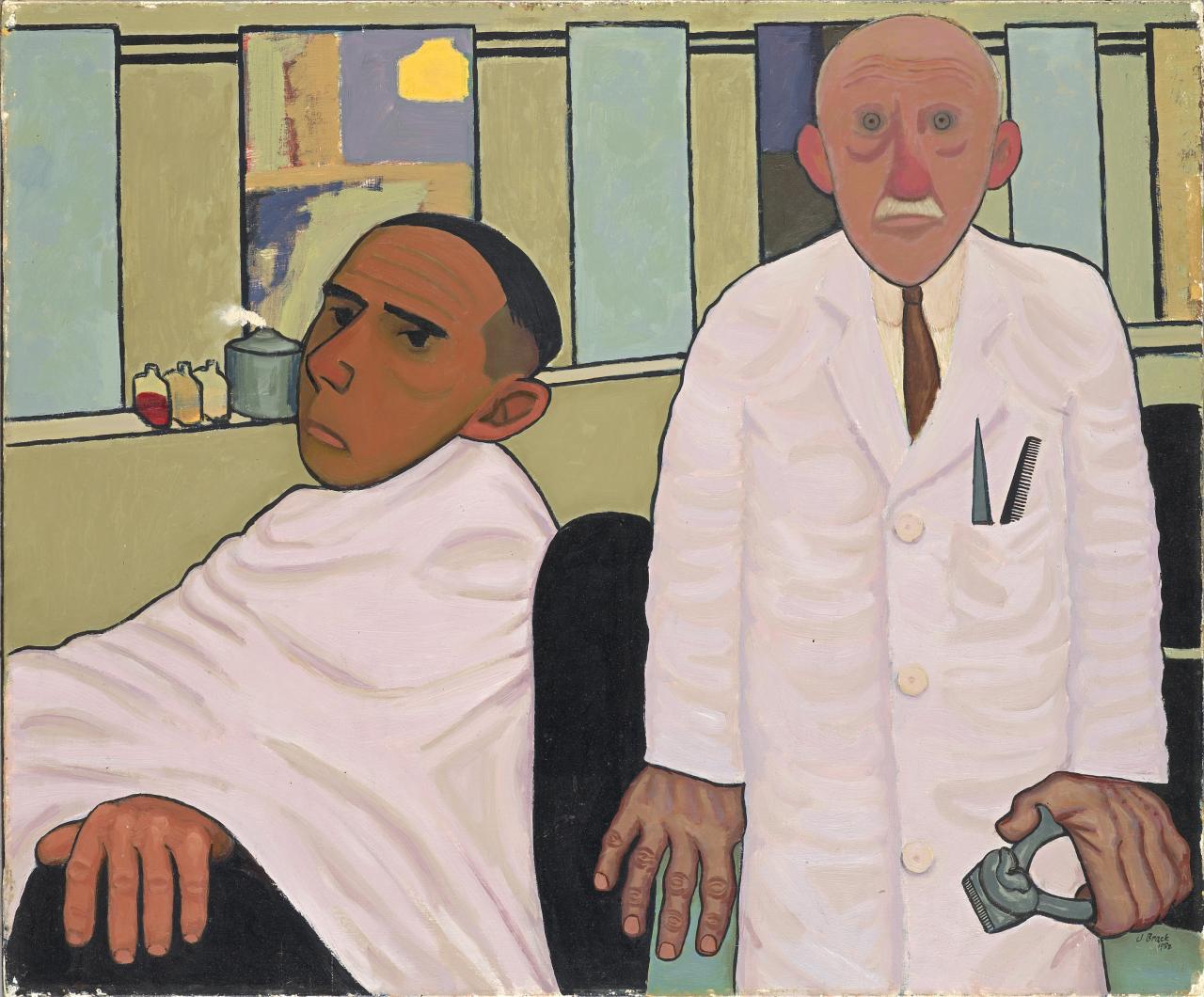 John Brack's The barber's shop (1952) was purchased by the National Gallery of Victoria. Image: NGV.
Brack later worked in education, serving as art master of Melbourne Grammar School and then head of the National Gallery School.
Visually and conceptually, The barber's shop set the precedent for his professional career. Brack's philosophy was that an artist's subject matter should be close to their front door. He sought to document everyday scenes across Melbourne and embellish them with wit and irony.
His signature brown, grey and mustard palette emerged in the mid-1950s, most notably with Collins St 5 p.m. This painting depicts a pack of people trudging home through Melbourne's CBD during rush hour. Brack's graphic-style, fractured illustrations which show a clear distinction between workers and buildings aims to show the emotionally-distanced relationship between people and the cityscape, but his effective use of composition shows a strange beauty in the mundane. The monotony in this work, particularly on the subjects' facial expressions and clothing, comment on the conformity that Brack saw in Melbourne at the time. More broadly, it satirises the collective post-war strive to the 'Australian dream'.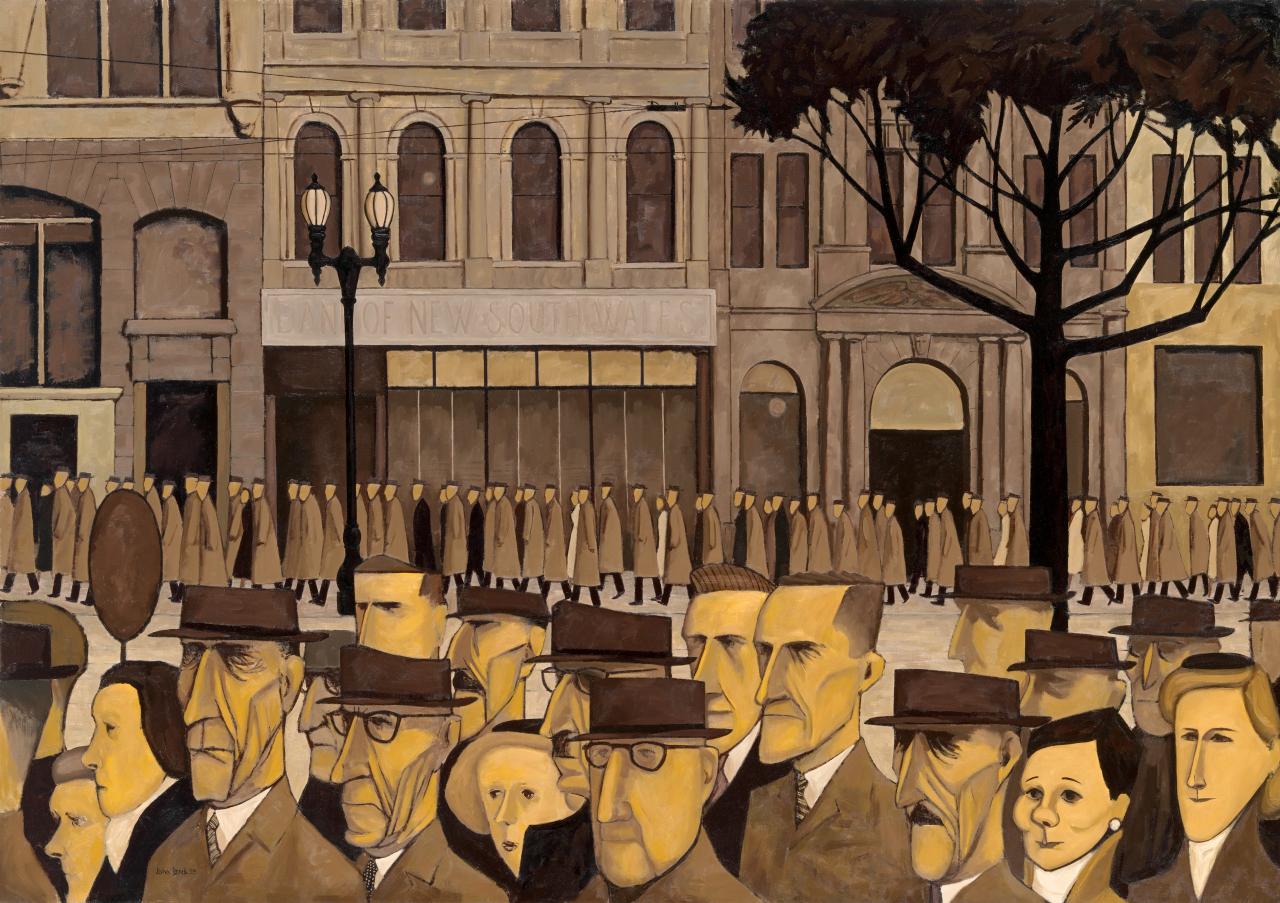 Collins St, 5 p.m. is arguably Brack's most popular work. Image: NGV.
Brack continued painting until the early 1990s. During his long career, he explored different themes like wartime images, racecourses, weddings, shop windows, ballroom dancers, gymnasts and mannequins. At times, he swapped his paintbrushes for pens and pencils.
Brack passed away on 11 February 1999. He continues to be honoured as one of Australia's greatest and most committed artists across the country.
Header image: Collins St, 5 p.m. Image: NGV.