Written by System Administrator, Dec 2023
A photograph of geese taking flight over snowy plains in central Norway has been awarded first prize in a worldwide competition.
The Drone Photo Awards 2021 celebrates photographs captured from fixed-wing aircraft, helicopters, balloons, blimps, kites, parachutes and more. All finalists and winners will be exhibited in Italy at the Siena Awards Festival in November.
Amateur and professional photographers from 102 countries submitted thousands of images for consideration in eight categories including nature, wildlife, urban and people.
Photo of the Year was granted to Terje Kolaas. His Alfred Hitchcock-esque image Pink-Footed Geese Meeting the Winter shows thousands of birds in flight, traveling to their breeding grounds on Svalbard in the Arctics.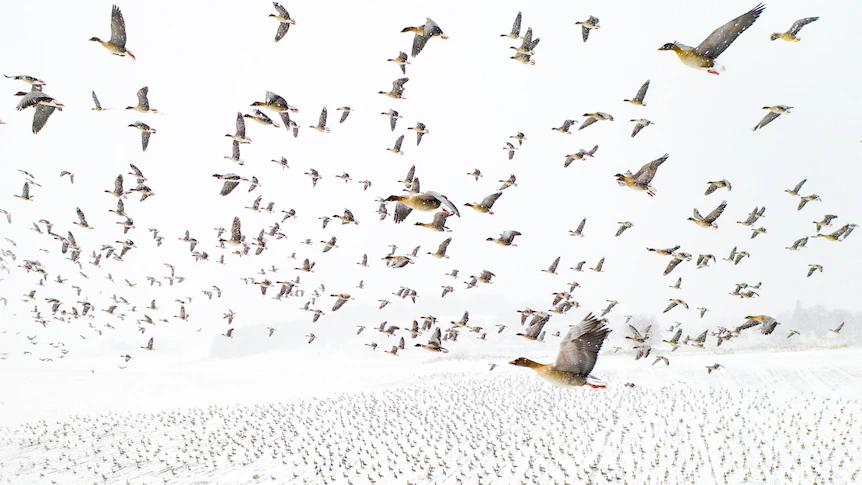 Drone Photo Awards 2021 Photo of the Year. Image: Drone Awards.
"The geese tend to use the same paths", says Kolaas. "So when waiting for them in the air with a drone, photos like this one are possible."
Many other commended and highly commended photographs offer a glimpse into Islamic nations.
Qasim al Farsi won first place in the Wildlife category for Back to Adventure, which shows a green turtle heading back to water after laying down eggs in her peaceful nest at Oman coastline between Ras Al Jinz and Rashad turtle reserve.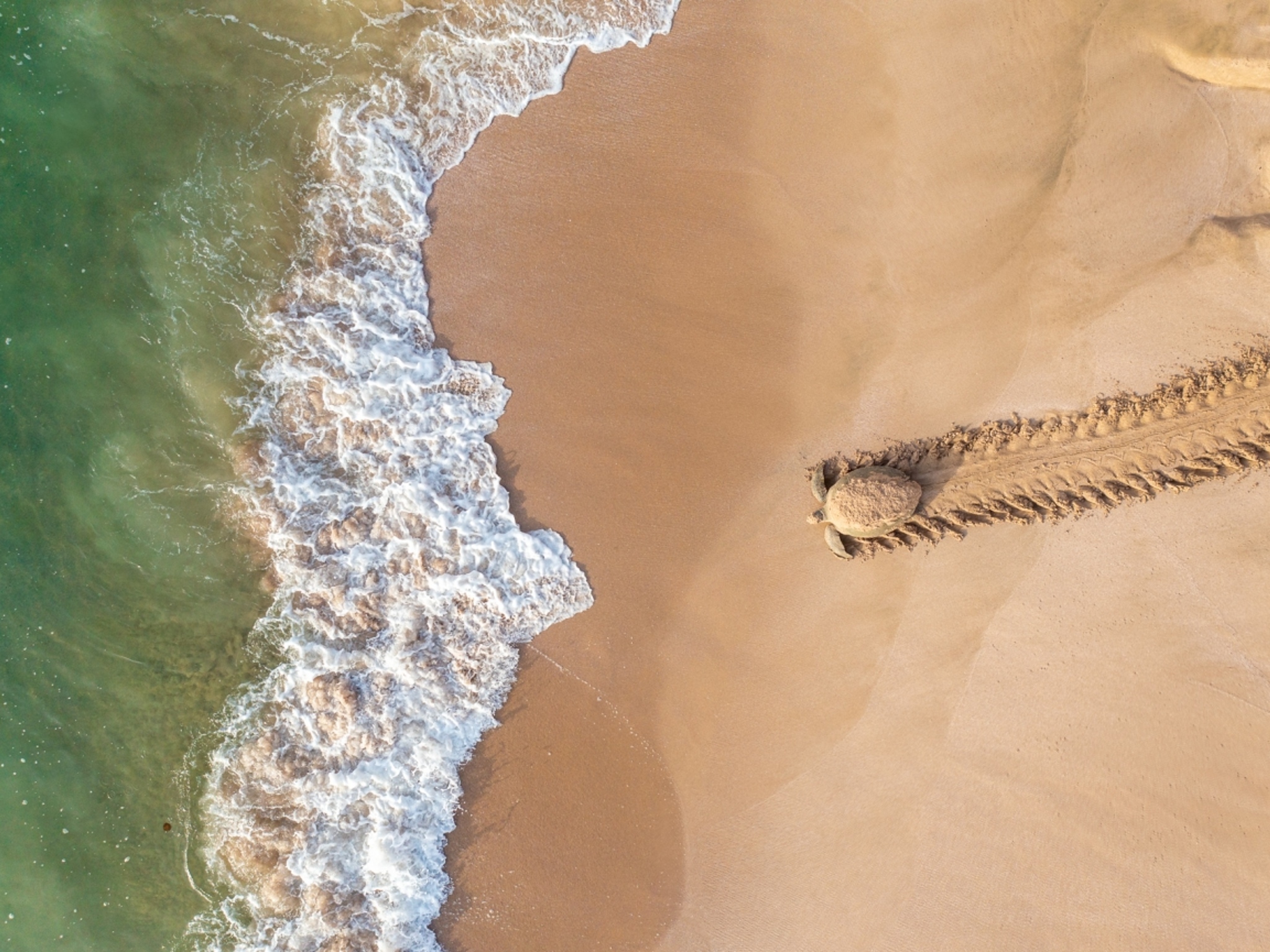 Wildlife category winning photograph by Qasim al Farsi. Image: Drone Awards.
Correlation by Amirmahdi Najafloo Shahpar was highly commended in the People category. The photograph showcases hundreds of Muslim men and women in Hamedan, Iran praying for Eid al-Fitr.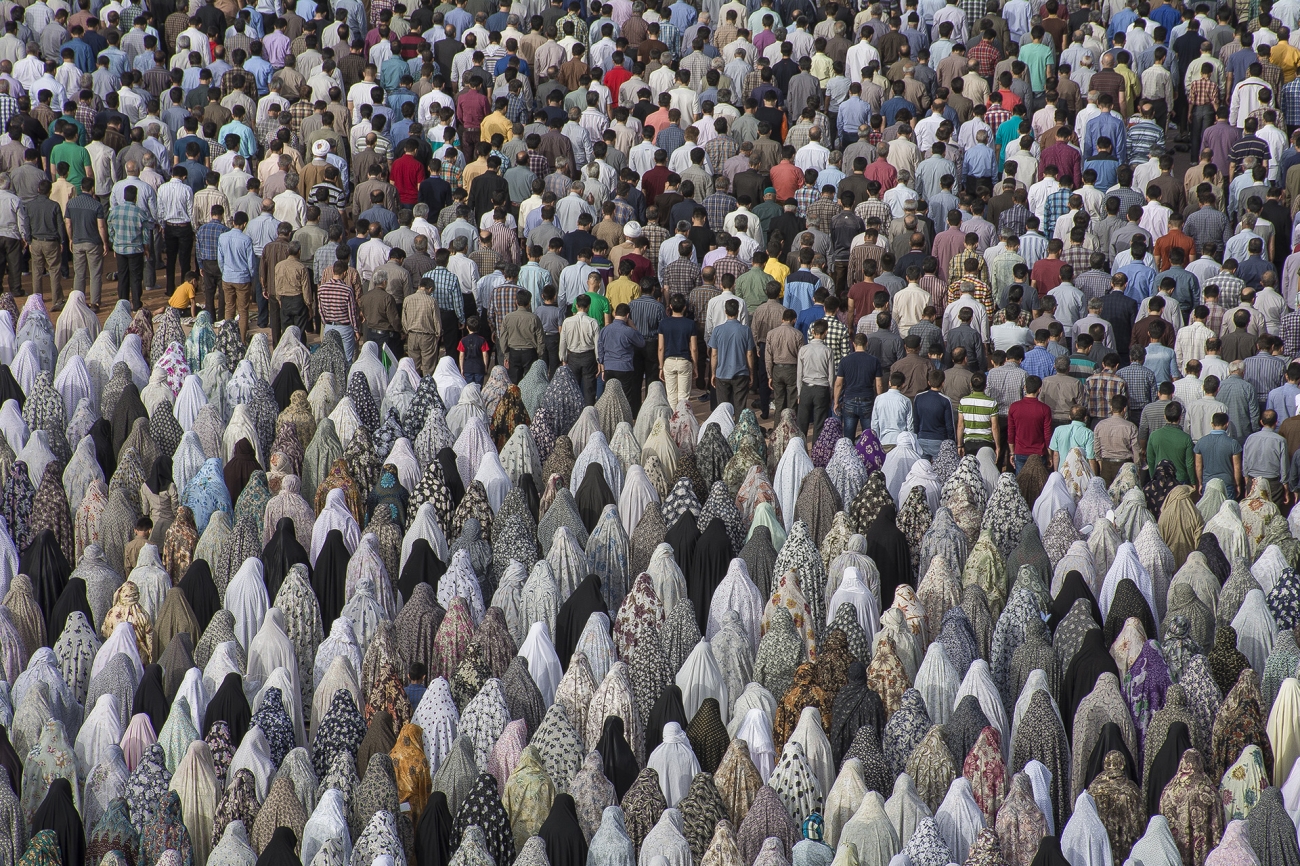 Highly commended in the People category, Correlation by Amirmahdi Najafloo Shahpar showcases the camraderie in Islamic rituals. Image: Drone Awards.
Also commended in the People category was Plastic recycling by Md Tanveer Hassan Rohan. The photograph has inevitably become a powerful illumination of the reality and overwhelming impact of plastic wa
ste. Taken in Tangail, Bangladesh, the image shows women working on a plastic bottle recycling factory.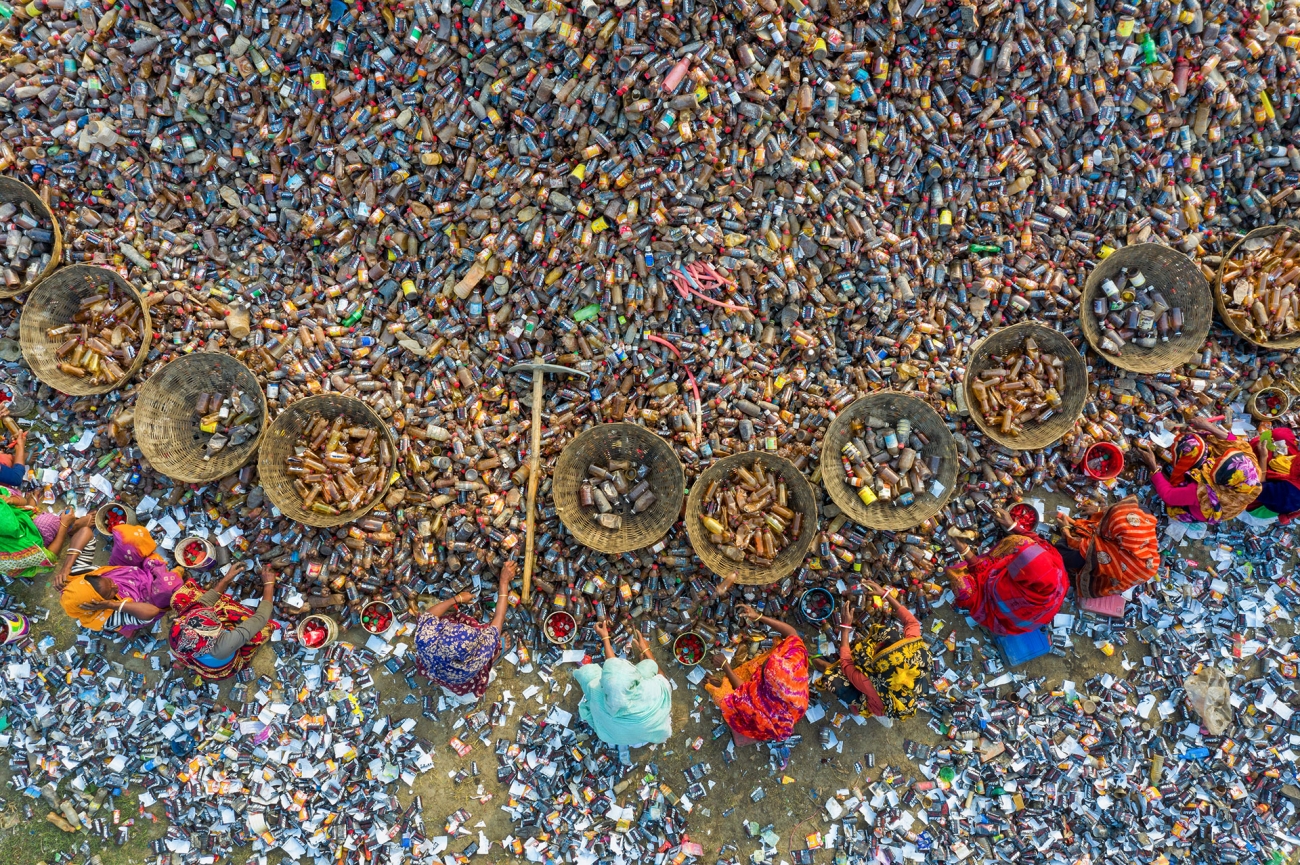 After collecting empty bottles from different place, labels are removed and the bottles are fed into a recycling machine. Image: Drone Awards.
Since its inception, photography has always existed on the periphery of what is considered 'fine art', since its mechanical and chemical processes were considered unmatched to the natural talents of a painter or sculptor's hand. Seeing the art world adapt and recognise photography for the technical and innovative medium that it is has rewarded us with awe-inspiring images like these from the Drone Photo Awards 2021.