Written by System Administrator, Dec 2023
In January 2021, fans of the Melbourne Museum were astonished to hear its popular Wild taxidermy exhibition was going to be packed up after 11 years of display and moved into storage.
The decision will allow Museums Victoria Collections and Conservation staff to preserve the specimens—some of which are nearly 200 years old and of now-extinct creatures—for future generations.
Dr. Mahmoud Mohammed, Curator, Conservator and Collections Manager at the Islamic Museum of Australia, also makes similar decisions about displaying and storing historical objects, some of which are almost as old as the Islamic faith itself.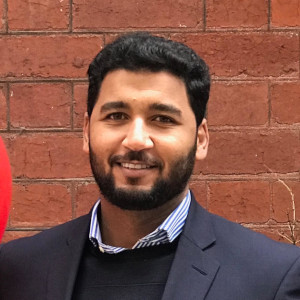 Portrait of Dr. Mahmoud Mohammed. Image: supplied.
Mahmoud has a long experience in collections care and conservations science both professionally and academically. Throughout his learning journey, he has collaborated with and trained in international institutions around the world including the United States, Italy and Egypt.
He sat down with us to share what a week in his life at the Islamic Museum of Australia looks like.
How would you describe what your job is to someone who doesn't have an arts background?
My job has many different duties. We can divide it into three main positions: Curator, Conservator and Collections Manager. As the Collections Manager, I oversee procedures to make sure the Museum is handling, moving and storing the artworks, artefacts and collections in the right way. This includes installation for exhibitions and receiving artworks as part of loans. The Conservator side is the work I do to try and maintain and preserve an artwork for as long as possible for future generations. It's not renewing an artwork; it's maintenance without intervening or modifying it. And, as the Curator, I oversee and manage the collections and exhibitions.
What inspired you to pursue this career?
I chose to study Art and Cultural Materials Conservation because my background in high school was scientific. I knew conservation science and practice is a multidisciplinary study that combines physics, biology, chemistry, materials science and technology, as well as art history. I also have a bit of artistic skill. I used to create some graphite drawings and paintings, so going in this direction appealed to me. I entered curatorship when I joined the Islamic Museum of Australia.
What does a week at work look like for you?
There is no fixed type of work week for me. I consider my work to be very dynamic. I'm looking after exhibitions, as well as collections and conservation. There is routine work that I often do, including inspecting all the collections, artworks and storage, inspecting the display cabinets in the galleries, checking the micro-environment and overall environment in the Museum, cataloguing—which is an ongoing process, loans, donation requests and exhibition proposals.
What's been the highlight of your career so far?
I can list a few highlights in my career. One is joining the Islamic Museum of Australia and trying to serve the heritage and history of the Muslim community in Australia. Each exhibition that I've worked on is a highlight. Also, establishing partnerships—like with La Trobe University—to sponsor our Australian Muslim Artists Art Prize is a highlight as well.
What's the most challenging part of your role?
Because conservation is a practical field that requires some background knowledge—like knowledge about the materials and techniques used in a specific object or artwork—there can be a lot of challenges with the conservation process. When there's a lack of information about specific objects, artworks or artefacts, it can give you a 'blocked mind'; you don't know where to start in handling the project or where to begin with research. If you can't tell which country or century its from or which ethnic group it belongs to, it can be difficult to deal with artworks.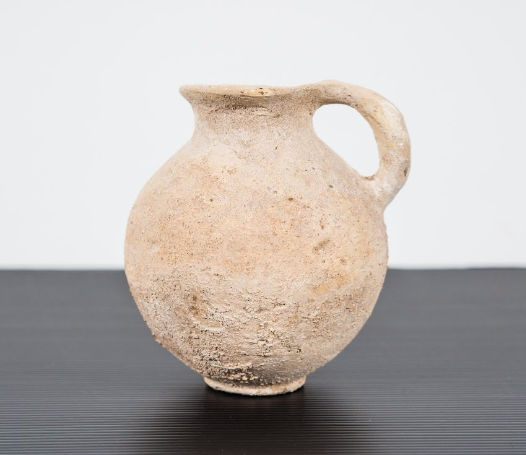 Phoenician terracotta vessel, c. 5th century BCE. Image: Islamic Museum of Australia.
Can you tell me about a project you're currently working on?
There's a few projects I'm working on at the moment, but one that is ongoing is Australian Muslim Artists exhibition and art prize. This shortlisted exhibition is a partnership with La Trobe University who sponsors an art prize of $10,000. We receive proposals for artworks created in the previous 12 months, and they're all presented to a judging panel who choose the shortlisted artworks between them. Among these shortlisted artworks is a single winner who receives the art prize. This exhibition is currently on at the Islamic Museum of Australia. Unfortunately, it's not physically open to the public because of lockdown, but you can view it online.