Written by System Administrator, Dec 2023
No other colour is complex like yellow. It's fun, abrasive, and an acquired taste all in one.
Yellow is a trendy hue that has fallen in and out of fashion for centuries. Over time, it has represented optimism, caution, safety and protest. As yellow has adopted many different connotations throughout history, we're reminded that colour is mostly a social and cultural construct. French Professor of Medieval History, Michel Pastoureau, believes that we 'make' colours when we saturate them with meanings born from art, science and popular culture—like how the colour green is associated with growth.
Historically, yellow ochre is one of the world's oldest pigments. Shades of yellow have been found in ancient cave paintings, and were used by Egyptian, Greek and Roman civilisations.
During this time, yellow clothing was the most opulent and was reserved especially for women. Yellow textiles were produced by soaking cloths in dried saffron flowers found in the Mediterranean. The fact that saffron continues to be one of the world's costliest spices by weight to date helps us imagine how luxurious these garments were in classical antiquity.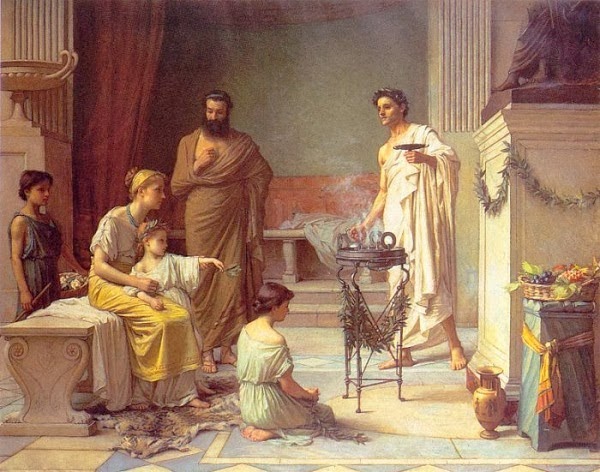 An artist's depiction of an ancient Greek scene, featuring a woman in a mustard yellow garment. Image: The Greek Herald.
The colour yellow developed unfavourable connotations around the Middle Ages. Pastoureau notes yellow became a colour of envy, jealousy, distrust and dishonour. From the 14th century, houses of people found guilty of treason were painted yellow. It was around this time that yellow began to develop a prominent yet fluctuating position in art. Italian painter Giotto, among other Renaissance artists, would depict Judas Iscariot in a yellow robe to remind of his betrayal in the Christian religious tradition.
The joy of yellow returned in the late 19th century. In 1888, Vincent van Gogh began his Sunflowers series, showing us it was possible to create monochromatic yellow artworks without any loss of eloquence. For van Gogh, his Sunflowers represented gratitude.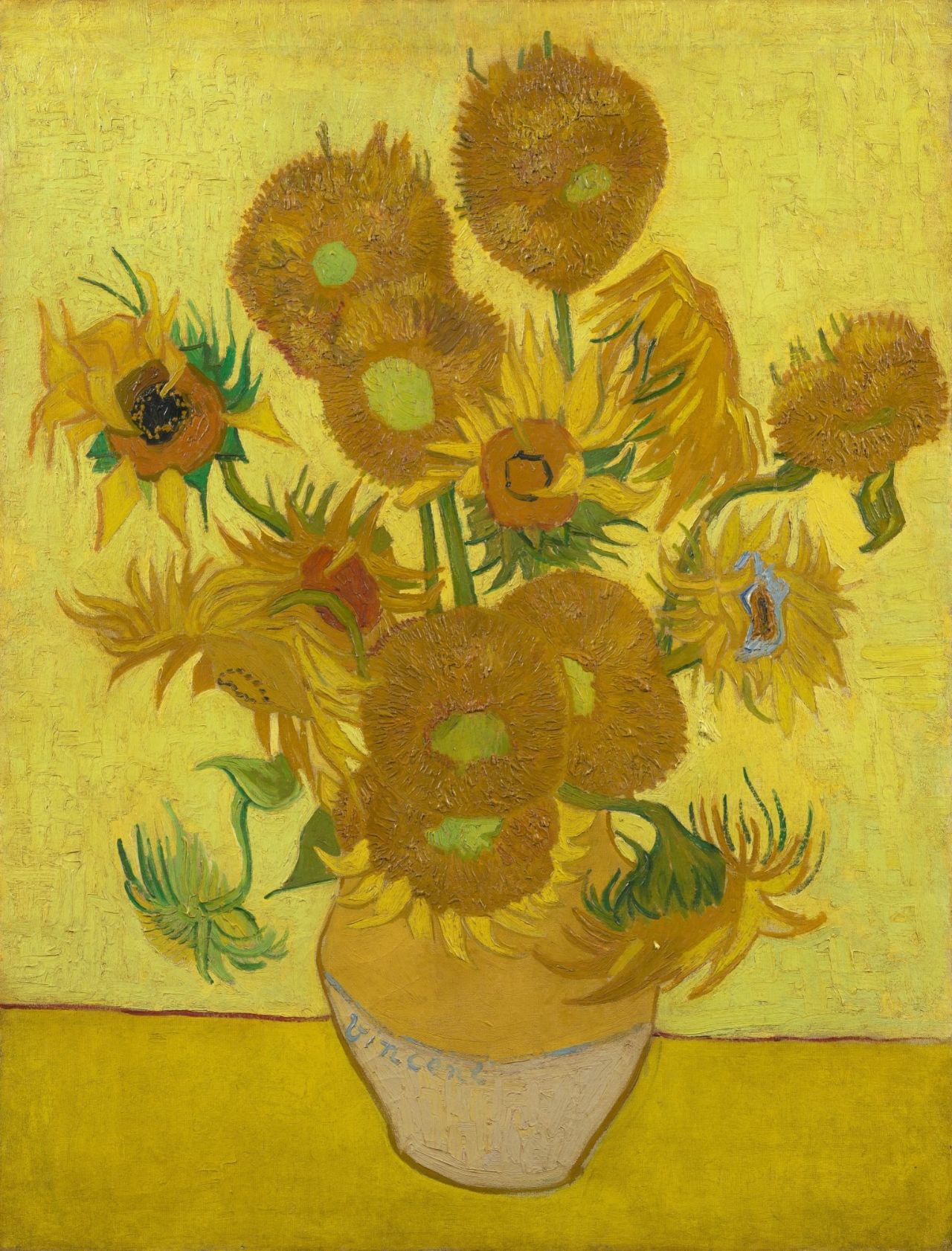 Vincent van Gogh, 'Sunflowers' (1889). Image: Van Gogh Museum Amsterdam.
One of the most notable artistic uses of yellow is seen in the decorated canvases of Gustav Klimt. Paintings like The Kiss and Portrait of Adele Bloch-Bauer are absolutely lavish; a true celebration of the passion, energy and luxury in yellow.
The 20th and 21st centuries have seen another revival of yellow thanks to popular culture. The annual Tour de France cycling race first introduced its renowned yellow jersey, or maillot jaune, in 1919. Later, we had Pop Artists like Roy Litchenstein create comic-style works featuring women with bright yellow hair.
The colour yellow has remained consistent in music as well, with song titles like Yellow Submarine (1968) by The Beatles, Yellow (2000) by Coldplay and Black and Yellow (2010) by Wiz Khalifa. PANTONE named its soft, lemon colour 13-0647 Illuminating one of 2021's Colours of the Year.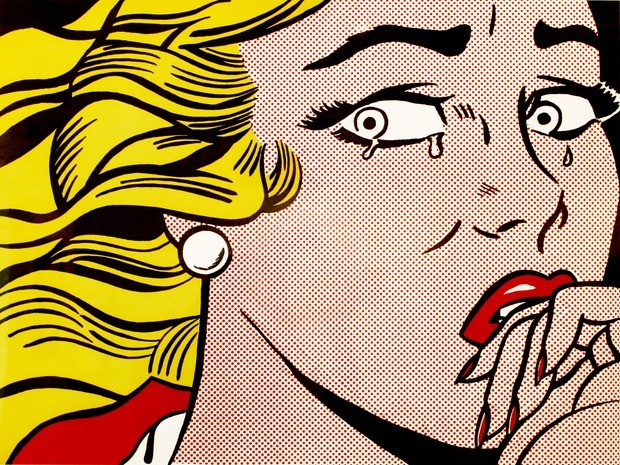 Roy Litchenstein, 'Crying Girl' (1963). Image: Artsy.
With it being said that trends ebb and flow on a 20-year cycle, it will be interesting to see what iterations the colour yellow takes in the future.
Featured image: Gustav Klimt, 'Portrait of Adele Bloch-Bauer' (1907). Source: Wikimedia Commons.